Gardening projects for children
Green haired friend
Empty an egg and wash the shell. Fill with compost and sow some cress seeds on top. Use a felt tip pen and draw a face on the shell and stand it in an egg cup. After a few days, your children will be delighted to find they have a new friend with long green hair.
Buy cress seeds at our seed store
---
Avocado tree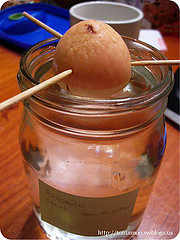 Insert three cocktail sticks into an avocado stone just above the base, then suspend over water with the base immersed.
After several weeks, each stone should produce roots and a shoot, at which time it should be potted up. To encourage bushy growth, pinch out the growing tip when it is about 15cm (6 inches) high
Avocados are usually available from all good local green grocers or supermarkets such as ASDA or TESCO or ALDI

---
Floral giants
Your children and their friends can each plant a sunflower seed, then enjoy the excitement of waiting to see whose will grow the tallest. They will be intrigued to see the plant grow taller than themselves.
Maybe have a prize for
The sunflower race winner !

The first flower to open !

A bonus prize if anyone gets an unusual colour etc
It will also be lots of fun !

Sunflower giant Yellow seeds are available from our online store

These seeds are ideal for children's sunflower races

Moose seeds - Quality seeds & services at affordable prices
Gardening tips and advice for kids !